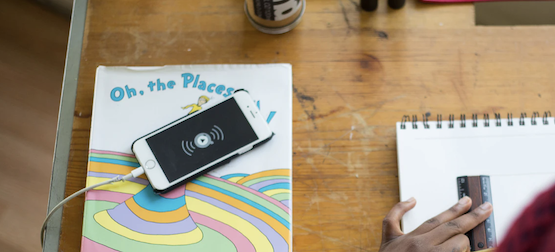 QUEZON CITY, 5 March– "Affordable access to the internet is the first step toward recovery and rebuilding under the new normal," said Representative Paul R. Daza.
The representative from Northern Samar highlighted this following the recent hearing on a proposed legislation (HB 8168) that will mandate zero spectrum user fee (SUF) for use of Wi-Fi frequencies by telcos.
Daza explained that in the current system, the payment of SUF is governed by a memorandum circulars (MC) issued by the National Telecommunications Commission (NTC). He explained that one of such issuances, numbered 10-10-1997, causes exorbitant and unfair charging for Wi-Fi—ultimately, disincentivizing small telcos in building Wi-Fi infrastructure.
The solon highlighted that MC 09-09-2003 (later amended by MC 03-01-2013), should instead guide the charging system, for example, where the use of unlicensed frequencies (2.5 and 5 Ghz) for Wi-Fi, is concerned.
"NTC may want to clarify the policy guidance because Wi-Fi frequencies should ideally be free to all. In fact, the International Telecommunications Union of the United Nations reported that countries such as the US, Australia, Singapore, South Korea, and Indonesia are implementing zero SUF on Wi-Fi," the solon added.
The legislator called for clarification from NTC or, even better, a new issuance as the country waits for the enactment of HB 8168.
Daza believes that MC 09-09-2003 (or an updated version) should prevail because this will motivate the private sector to go to poor rural areas—areas that are not being serviced. This was supported by Representatives Jose "Bong" Tevez Jr. (Party List-Talino at Galing ng Pinoy) and Alfredo Garbin, Jr., (Party List-AKO BICOL) who also authored HB 8168. "NTC is in the best position to kickstart national internet connectivity and we call on them not just to support the enactment of HB 8168 but also to facilitate fair pricing, which will ultimately motivate small telcos," Tevez added.
Rep Garbin, meanwhile, commended the efforts of NTC and the Department of Information and Communications Technology and pointed to the full support of stakeholders to HB 8168 during the committee discussions. "Our government is definitely in the right track. We just need to encourage more private sector participation and one critical issue is on affordability," Garbin opined.
Daza then requested colleagues in the 18th Congress to prioritize HB 8168 —which, he said, carries the dream of all Filipinos: to expand Wi-Fi infrastructure, improve quality, and lessen costs. "With Covid-19, the way forward is to ensure that everyone will be able to continue their studies and work seamlessly and efficiently—only with a fast and cheap internet at home can we make that possible," he added.
###