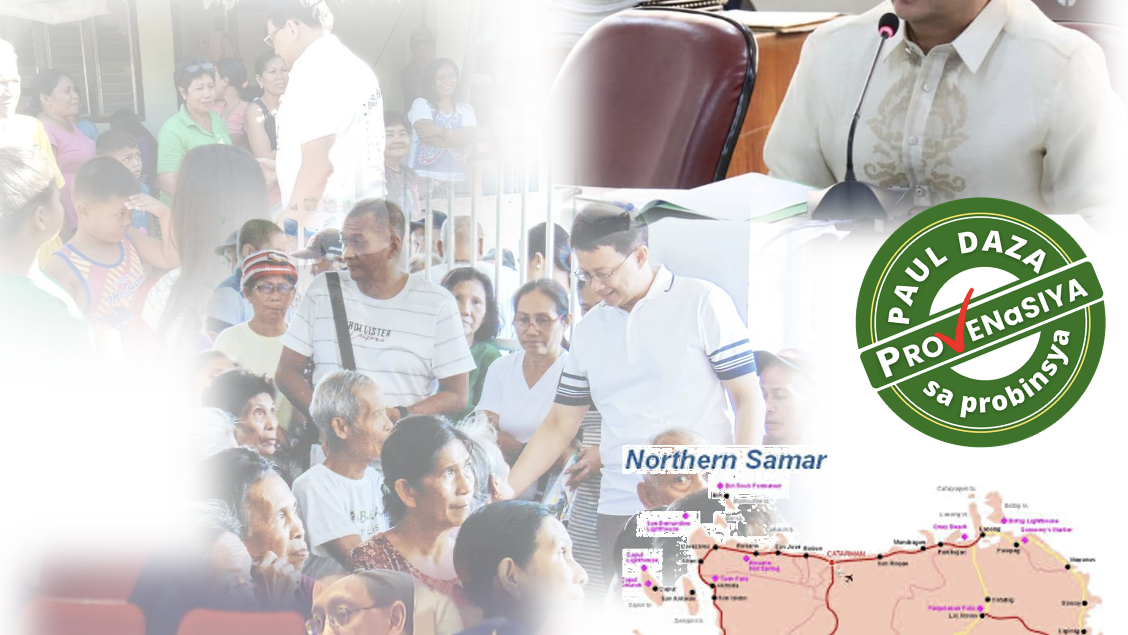 QUEZON CITY, 11 May – Incumbent Northern Samar District 1 Representative Paul R. Daza won by landslide, gathering 107,510 of votes (58.75%) against closest opponents, Atty. Teodoro M Jumamil with 51,804 votes (28.30%) and Atty. Joma Vicario with 21,348 votes (11.66%). The province registered a high turnout of voters at 85.08%
"My victory in this 2022 elections is made possible by the constituents' unwavering trust. We shall continue the work—both in Congress and in the district, with more rigor, passion, and dedication. We believe strongly that we won because voters put highest premium in performance. Less talk, more action," expressed Daza.
In his second consecutive term as Congress opens in July, Daza had shown remarkable performance in legislation, with two of his proposed bills becoming laws within a single term. He is the principal author of R.A. No. 11642 or the Domestic Administrative Adoption and Alternative Child Care Act (enacted on January 6, 2022) and R.A. 11698 or the Vintage Vehicle Regulation Act which lapsed into law on April 15.
"Both laws are really close to my heart. In fact, I filed the one on domestic adoption on the very first day of Congress back in 2016. It's been an answered prayer for many families and based on varying estimates, it could likely benefit from 1 to 2 million children," Daza said.
The legislator is also a strong advocate of education, principally authoring House Bill No. 7879 or the UEP – Allen, Victoria, and Lavezares Campuses Bill as well as House Bill No. 7020 or the Act Establishing a Provincial Office of the Commission on Higher Education (CHED) in the Province of Northern Samar. Both bills have been passed by the Senate without amendments on January 31, 2022.
"Education is indeed a great equalizer. We need to exert more efforts in making it more accessible and truly responsive to the needs of the future. In Northern Samar, we always experience strong typhoons so I'm pushing for college and vocational courses that will train our young people in climate resilience and disaster management," he added.
Pressed for his opinion on the highly divisive electoral campaign, Daza shared that, "this is indeed a season of renewal and unity and will allow us a more profound sense of ownership, accountability, and participation. Let us all do our part and contribute to nation- building."
Northern Samar, historically known as one of the poorest provinces in the country has been showing stronger strides in recent years. It is no longer among the top 20 poorest provinces in the country. From being the 4th poorest province in 2015, Northern Samar has gained a significant improvement by moving out of the top 20 poorest provinces in the Philippines. The province recorded a 31% poverty incidence among its population in 2021 from 61.6% in 2015, leading to ranking of 32nd out of 81 provinces (PSA).